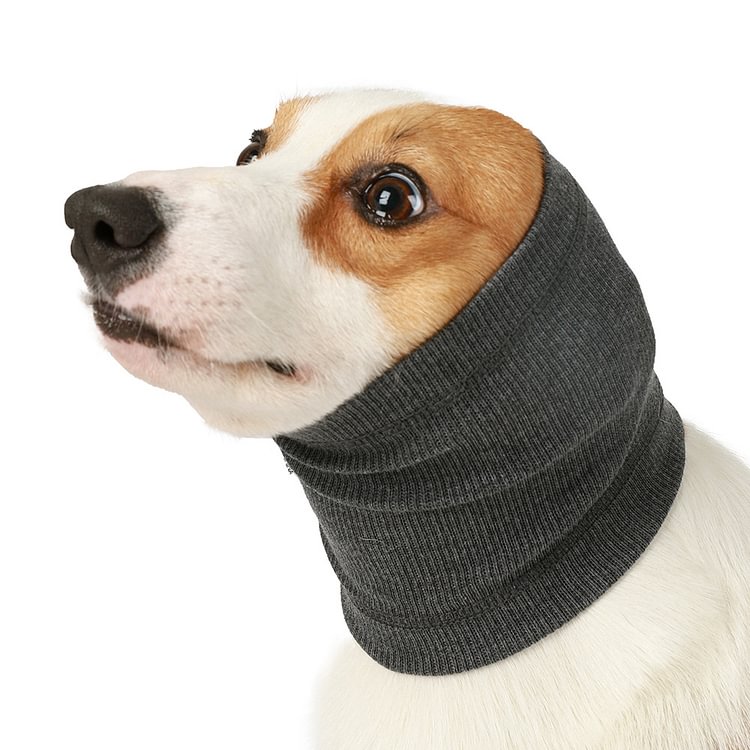 Noise Protection and keep calm: Our dog neck and ear warmer is with two layers and the fabric material is soft, elastic, and breathable. The dog ear muffs can reduce noise, relieve anxiety and stress, which avoid your loved dog from being frightened and staying calm. And it can keep warm in windy and cold weather.

Multi-Application: The dog snood can keep warm in windy and cold weather. And it has an important function to reduce fear in vet visits, dog grooming, strange place, firework, travel, separation, housecleaning, etc. And dog ear and neck wrap can help dogs calm in thunder, hurricanes, lightning, etc.

Soft and elastic fabric: It is made of soft and elastic cotton, which is very snug to wear and it can protect pet dog's skin and hair well. And the dog earmuffs are with good elasticity to easy wear, which let the dog have a good mood when wearing them.

Reusable and Washable: Our doggy ear neck wrap is washable and reusable. And it can be suitable for almost all dog breeds, cats, and small animals.

Size and package: There is three size for your option: small, medium, and large with one-piece packaging. Please measure your dog's head circle before purchase.